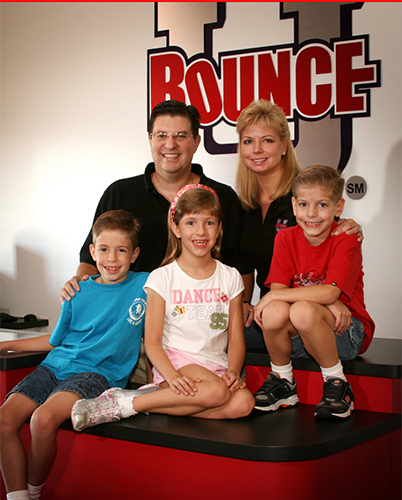 People started calling me That Franchise Guy after publishing my book on finding a great franchise in 2017. I have been in franchising since 2006 and I have been helping others discover franchising since 2016.

Taking a step back, my very first introduction to franchising was in college. I operate a franchise of a painting company. But like most people, after college I went to work.

In 1998 our lives changed significantly when we had triplets, Kiersten, Austin and Nicholas. If you are thinking how the heck did you manage that? Well, you just do. And we had a lot of help. Melanie was never happy going back to work though, and by 2004 was really struggling. One day she came home and said, "enough." With that, we planned to leave California and the mortgage banking careers that had provided us a great life.

In 2005 we moved to my hometown of Tulsa, Oklahoma. Now what?

A primary purpose of moving was to allow us to spend more time with the kids and for Melanie in particular to stay home. I knew that I didn't want to go work for someone again and owning a business would give us the lifestyle we wanted. But Melanie is fairly risk-averse and frankly, I didn't have any grand idea to get behind. I quickly looked to franchising thinking franchises mitigated a lot of risk plus they solved my problem of not having a product or service to build my business around.

Franchising has worked out well for us. I want to help you and have been where you are today. I found the dream. Let me lead you to yours. If you are ready to get started, click the Assessment link. Click Read More for more of my story…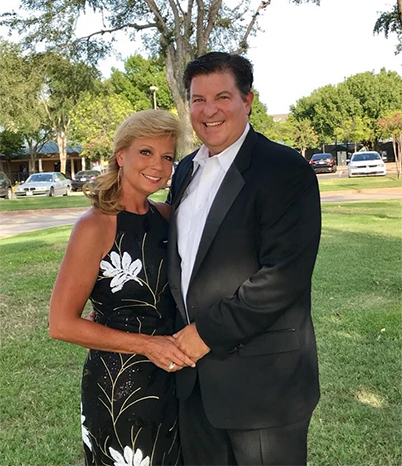 I began investigating franchises, online mainly, and struggled with overwhelming amounts of information. . It made sense that a franchise was like following a recipe and as long as I did so, my odds of success should go up significantly. I got it. But I had trouble finding the right opportunity for us. I really needed someone to guide me as the amount of information and how to break it down was overwhelming.

When I came across a franchise consultant, a light bulb went on. Much like franchise companies themselves, he had a process and as long as I followed his process, I was assured we'd find a business that was a good fit for our background, skill set, lifestyle, finances and of course a business we like as well! We had a series of consulting calls including one where we reviewed my business personality assessment (Try it out for yourself! Take Assessment Here). I quickly got to the stage with the consultant where he presented a few franchise ideas. One of the concepts was called BounceU.

The consultant made the introduction and I began speaking directly to the franchisor. They also had their process to follow and I was assured that all my questions would be answered before ever being awarded an opportunity to purchase a franchise. My consultant helped me understand everything in the process. I was given opportunities to call current franchisees and ask them anything I wanted to about the business. Every step along the way was really just about taking the next step. My consultant coached me through it culminating with an invitation to "Discovery Day" where we visited corporate headquarters, went through detailed training and met all the leadership in person. We also got to tour a facility and see the business in action.

We signed our franchise agreement shortly thereafter and set upon launching our new business. Our business took off almost immediately. We have been number 1 in the system for our market size (DMA under 1 million people) since the first year. Franchise systems helped us develop a team to operate our business while I focused on leading the team. We've made good money on it working a lot less than full time. Melanie has been fully involved in all the kids' activities. I had time to open a 2nd BounceU in Las Vegas, coach kids baseball and soccer, pitch in with boy scouts all while training and teaching martial arts several times a week.

By 2014 I was ready for more. I evaluated a few concepts to bring to Tulsa, but in the end, I kept thinking about that consultant and the original process I went through. I want to do THAT. I got started early in 2016 forming Lakeport Franchise Group and Lakeport Consulting Group, LLC helping others learn about franchising and achieving their dream of starting their own business. Franchises change lives and I am so honored to be playing a role in helping people. If you'd like to talk to me about how the process works or if a friend or family member might be interested in starting a business, message me on My LinkedIn Page or email me at John@LakeportFranchiseGroup.com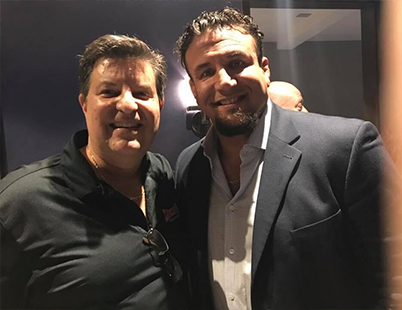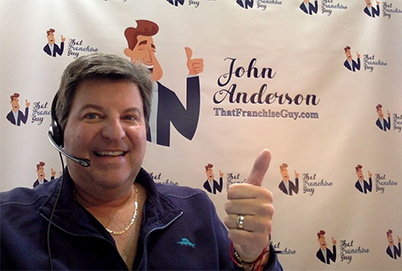 Franchising has worked out very well for me. We operate one award winning franchise. We opened and sold a 2nd in Las Vegas. For 6 years I worked with corporate leadership on the direction of the brand as a member of the franchise advisory council. I learned a lot about operating a franchise at the highest level. I have many years of experience as a franchisee AND I understand the perspective of Franchisors.

In 2018 I began working with Knockouts Haircuts for Men. We signed a master franchise agreement to open five locations. In 2019 I began working with Knockouts as the Director of Franchise Development as well as we opened or first salon. In 2020 we are opening our 2nd.

Very few Franchise Consultants can bring that sort of experience and advice to their clients. They have not lived it. I'm so excited to be using that experience to help others achieve their dream.